Thought I'd do a blog on the movies and shows I saw in 2022 and what I thought of them. Too many to cover thoroughly, but I'll make a few general remarks. Ratings are out of 10, but it is fairly impossible to get a 10. It's basically what I think the IMDB rating should be.
Movies
| | |
| --- | --- |
| movies I've seen | My rating |
| Top Gun: Maverick | 8.5 |
| Everything Everywhere All at Once | 8.4 |
| See How they Run | 8.3 |
| The Banshees of Inisherin | 8.1 |
| The Unbearable Weight of Massive Talent | 7.9 |
| Glass Onion: A Knives Out Mystery | 7.9 |
| RRR | 7.8 |
| Prey | 7.8 |
| The Lost City | 7.7 |
| The Batman | 7.7 |
| Slumberland | 7.7 |
| Spiderhead | 7.6 |
| Uncharted | 7.5 |
| Nope | 7.5 |
| Werewolf by Night | 7.5 |
| Crimes of the Future | 7.4 |
| Thor: Love and Thunder | 7.4 |
| Wyrmwood Apocalypse | 7.4 |
| The Bad Guys | 7.1 |
| Thirteen Lives | 6.9 |
| Samaritan | 6.9 |
| Black Adam | 6.9 |
| Death on the Nile | 6.8 |
| Elvis | 6.8 |
| Ambulance | 6.7 |
| Beavis and Butt-head do the Universe | 6.6 |
| Doctor Strange 2: In the Multiverse of Madness | 6.5 |
| Morbius | 6 |
| Gone in the Night | 5.5 |
| RIPD2:Rise of the Damned | 4.9 |
| Enola Holmes 2 | 4.5 |
On the movie side of things I think the best movie of the year was Top Gun:Maverick.  In order to get to 8 a movie has to wring some kind of emotion from me. Maverick managed that in two ways, with the intensity and thrill of the action and with the pathos of the scene with Val Kilmer. Was it great? Yes. Was it a favorite of all time for me? No. Not quite. As good as it was, and it was very good, it didn't exactly break any new ground and it was mostly just a fun experience with some touching bits of nostalgia that hit the right notes without bumping into the furniture. 
Everything Everywhere All at Once was a fun movie, and touching too. It actually had a point to make and it made it well. Michelle Yeoh is great. Best movie about taxes I've ever seen.
See How They Run has Sam Rockwell in it, and any movie with Sam Rockwell in it is going to be at least interesting. What starts out as a silly mystery starts becoming more complex though and the movie does a good job of rewarding you for being clever. A lot like Knives Out but with less cynicism. 
The Banshees of Inisherin isn't for everybody. It's one of those movies that I didn't exactly like as I was watching it, but couldn't get out of my head afterward. It's a bit metaphorical. Like a parable or fable. It's completely ridiculous, terrible, and yet at the same time reflective of a harsh truth of humanity. Colin Ferrell is great in it. You say "Hey it's Colin Ferrell!" at first, but then pretty quickly, even though his accent isn't that different or anything, he stops being Colin and just becomes Padraec, this somewhat dim Irish everyman who you're kind of rooting for, at least at first. At the same time you can sort of see why someone might want to throw their fingers at him. Along with the main plot, which is strange and tragic enough, there's also a chilling sub plot concerning a side character that I didn't fully get until after a few nights laying in bed thinking about the movie. I missed it mainly because the focus is on Padraec and his perspective, and the guy misses things. That said the people who are ostensibly the intelligent ones in the movie miss things too. I've been a fan of Brendan Gleeson since seeing him in the show Mr. Mercedes, and he does an excellent job as Colm, a violinist and composer struggling to break free of his dull life. Kerry Condon plays Siobhan, Padraec's sister who feels many of the same pressures to leave the small island town of the movie that Colm feels. And you want her to go do things and be successful. But…wow…that subplot bites into you when you catch its implications. Anyway, probably enough people have said things about the movie already. Colm throwing his fingers at Padraec's door should be a meme though if it isn't already.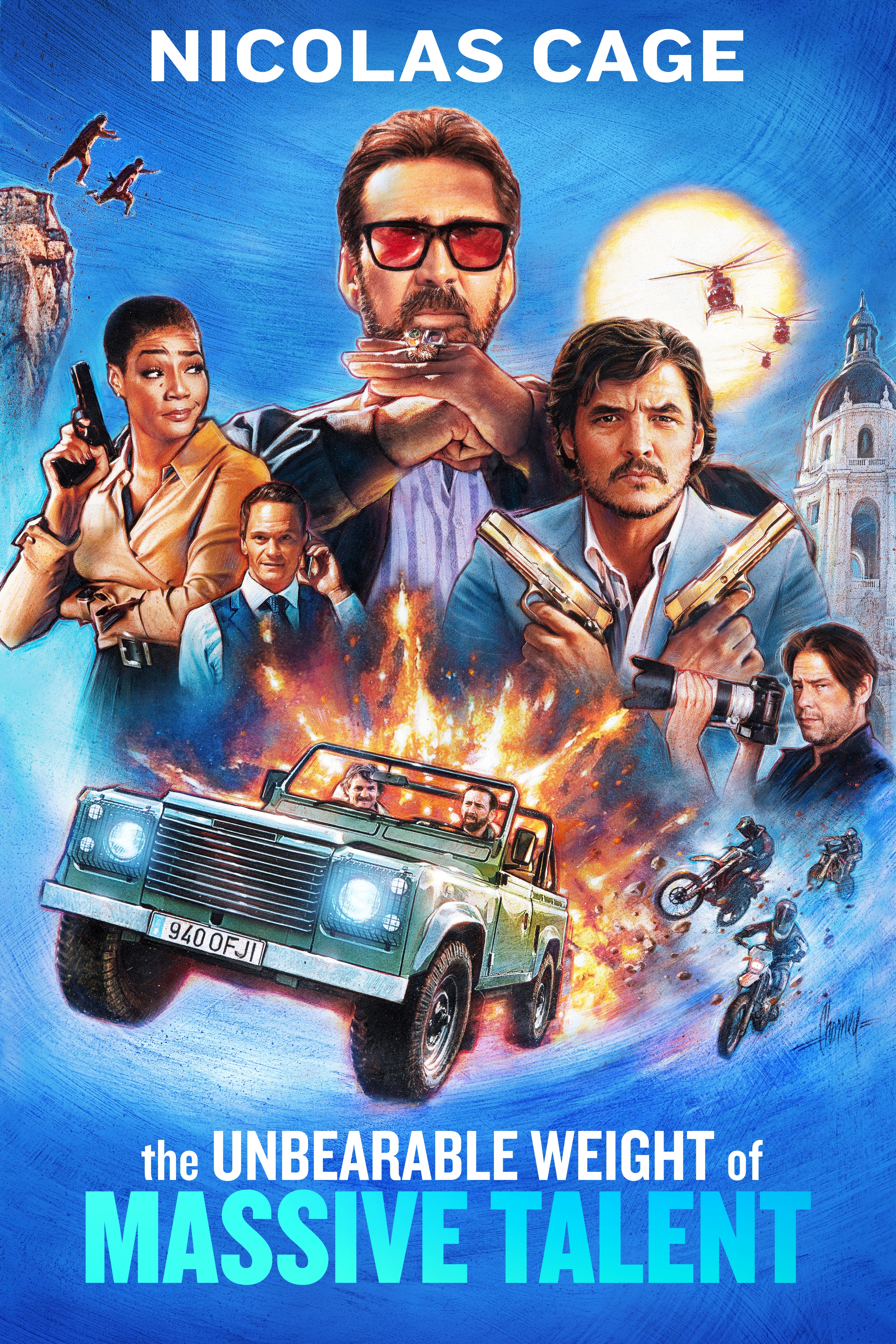 The Unbearable Weight of Massive Talent is a Nicolas Cage movie. If you like Nicolas Cage, you'll like the movie. There is a lot of Nicolas Cage in it. There's also a good bit of Pedro Pascal of Mandalorian fame as well. But mostly Nick Cage. Even the parts he's not in have his essence vibrating through the frames. I happen to like Nicholas Cage quite a lot so I liked the movie, but it was almost too much for me, so if you dislike Cage, you might want to steer clear. Just be aware…Nicolas Cage is in it. You know that scene in Being John Malkovich where John Malkovich goes inside John Malkovich's head and ends up in a bizarre world where everyone is John Malkovich and all they say is Malkovich all the time? Nicolas Cage isn't in that movie, but he is in this one.
TV Shows
| | |
| --- | --- |
| Evil | 9.2 |
| Andor | 9.2 |
| Wednesday | 9.1 |
| Rick and Morty | 9.05 |
| Bob's Burgers | 9 |
| Yellowjackets | 8.95 |
| House of the Dragon | 8.9 |
| The Patient | 8.9 |
| Severance | 8.8 |
| Star Trek:Lower Decks | 8.8 |
| The Resort | 8.7 |
| The Sandman | 8.7 |
| Ghosts | 8.7 |
| The Peripheral | 8.7 |
| Ozark | 8.6 |
| Guillermo Del Toro's Cabinet of Curiosities | 8.6 |
| Raised by Wolves | 8.5 |
| Stranger Things | 8.5 |
| The Bear | 8.4 |
| Reacher | 8.2 |
| Britannia | 7.9 |
| Russian Doll | 7.9 |
| Peacemaker | 7.8 |
| Halo | 7.7 |
| Love, Death, and Robots | 7.6 |
| Solar Opposites | 7.6 |
| Archer | 7.6 |
| Resident Alien | 7.5 |
| The Flight Attendant | 7.5 |
| Shoresy | 7.5 |
| Harley Quinn | 7.5 |
| Los Espookys | 7.5 |
| Gordon Ramsay: Uncharted Showdown | 7.4 |
| Better Call Saul | 7 |
| Locke & Key | 7 |
| Barry | 6.9 |
| Kevin Can Fuck Himself | 6.9 |
| The White Lotus | 6.9 |
| Titans | 6.9 |
| Mythic Quest | 6.9 |
| Dr. Pimple Popper | 6.8 |
| Vikings: Valhalla | 6.8 |
| The Umbrella Academy | 6.8 |
| Willow | 6.8 |
| Floor is Lava | 6.7 |
| Inventing Anna | 6.7 |
| Night Sky | 6.5 |
| Hacks | 6.4 |
| Westworld | 5.5 |
| DC's Stargirl | 5.2 |
| Killing Eve | 5.1 |
| She-Hulk: Attorney at Law | 5 |
| The Woman in the House Accross the Street From the Girl in the Window | 4.9 |
| Our Flag Means Death | 4.9 |
| Archive 81 | 4.8 |
| Irma Vep | 4.5 |
Pretty much anything above 6.5 is watchable. Dr. Pimple Popper sounds like it would be a horrible show, but it is legitimately interesting.  And the score here refers only to the season that aired in 2022. Westworld had a great first season but this one was a slog. Same story with Killing Eve. And I wanted to like Better Call Saul more than I did, but for me the magic left the show when the story arc with the brother ended. If it's marked less than 5, it means I couldn't finish the season, which for me is a pretty good indication of it sucking, but there is a chance I just got distracted or missed the terrific thing that happened one episode after the one I watched. I barely got through She-Hulk, but I did.  Hoping they do better next season. There was a good part or two in the show, but it isn't what you thiiink.
Evil is a great show, currently in its 3rd season. A bit like early X-files but with demons instead of aliens. Also a touch of Scooby-Do. Mostly serious, but the characters are all likable, even the bad guys. And there are lovely touches of humor at times that range from Twilight Zone like irony to down right absurdity. Even so, the show stays grounded. By the current season, the show has given up on trying to keep it ambiguous whether or not supernatural stuff is going on. There absolutely is something strange in the neighborhood. Still, it's all very subtle. And the crazy thing that seems to be going on often gets disproven only for it to end up being a deeper, more insidious and…evil thing that has erupted to the surface. It also deals with some serious philosophical questions that are rarely covered in most shows. The main characters of the show are comprised of an atheist raised as a Muslim, an agnostic psychologist, and a Catholic priest, and everyone's beliefs and identities get challenged on a regular basis. At one point the atheist gets into a relationship with a woman who turns out to be a cult leader. And there's a succubus who tries to eat the Catholic priest's soul. Arguably the main character is the agnostic psychologist, Kristen Bouchard. She's perhaps the most well adjusted…except she ends up murdering somebody. Katja Herbers who plays Kristen is superb at picking up all the conflicting nuances of the character. Mike Colter (who played Luke Cage if you've seen that) is great as the seemingly unflappable priest, and Aasif Mandvi as the atheist is a delightful voice of reason amid all the woo. Michael Emerson, who was excellent as Finch in Person of Interest, plays the main villain, although part of the joy of his character is that he is far from the most powerful person in the show. It's a bit difficult to recommend to some people, because it is inherently blasphemous, but as Eddie Murphy once pointed out in A Vampire in Brooklyn: "Evil is good!"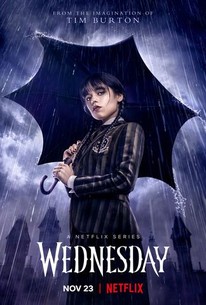 I watched all of Wednesday in about a week. A delightful, bingeworthy show. Jenna Ortega is great as Wednesday. Emma Myers is great as Enid the werewolf with lycanthropal dysfunction. The plot they stole from the musical Wicked is great. There were some problems, though. There was a point or two where Wednesday antisocial tendencies got a bit hard to take, but the show rescued itself by assuring us that yes, these are actual problems that Wednesday is dealing with, because as gifted as she is, she is still a child who has things to learn. I don't like Luis Guzman as Gomez. Gomez should be fit. Antonio Banderas would have been perfect. I might just be thinking of him because Catherine Zeta-Jones is Morticia, but I don't think I'm wrong. John Leguizamo. He would have worked too. Maybe those people weren't available and they still wanted some sort of name…Manuel Lin-Miranda!. Sorry.  Guzman does well enough as the dad from Encanto…I mean Gomez. Aside from the flashback episode, where we're supposed to believe he can use a sword effectively, it doesn't matter much in the overall show. The set design, side characters, the plots, that dance scene, and Thing, who wins the MVP award…all of it was great. I want more of it please.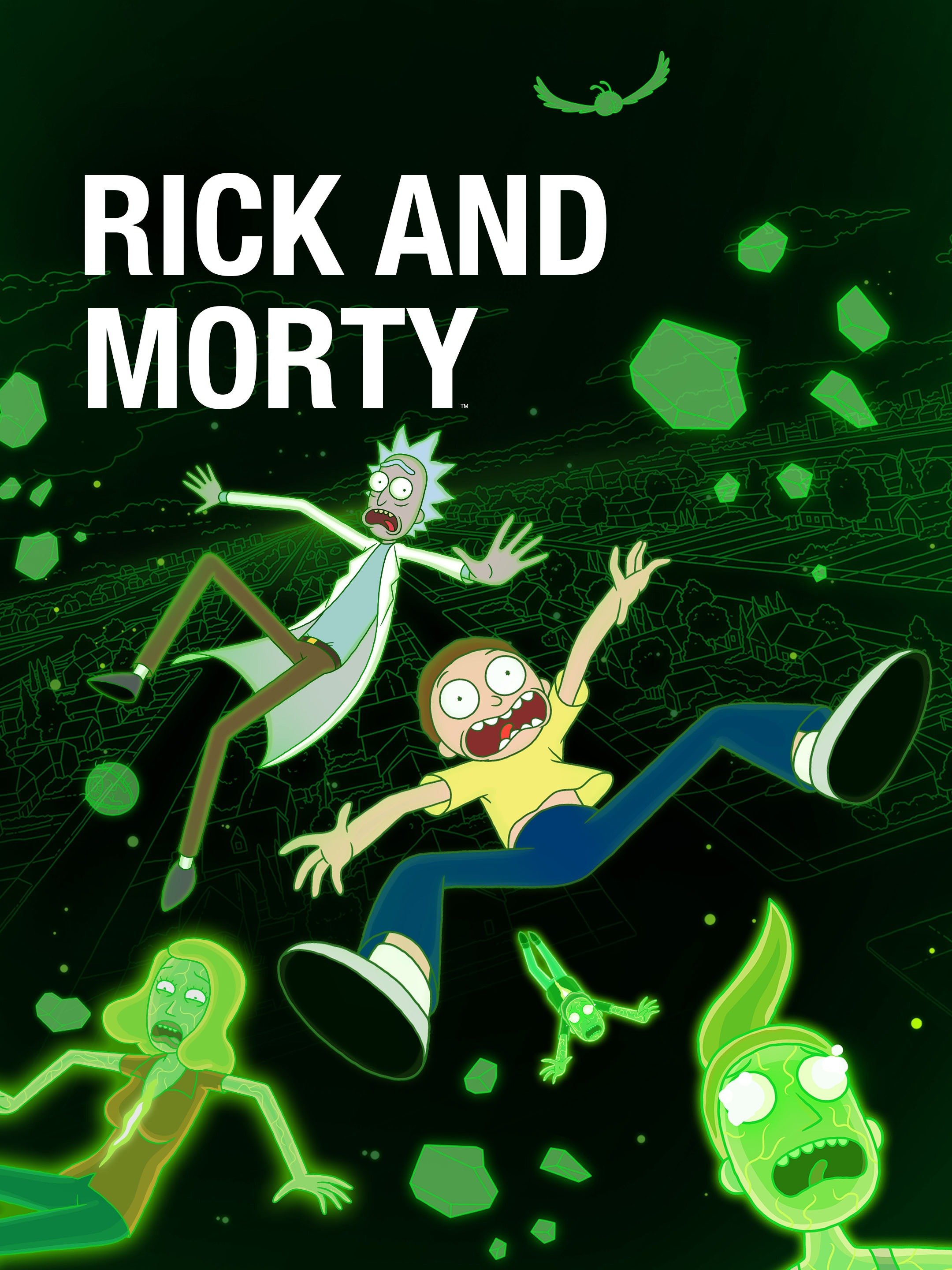 Rick and Morty went off the rails, such as they were, a season or two back and it's still off the rails, but I'm still enjoying where it's going in season 6. Mostly. The claymation episode was really really bad. I don't understand how someone can spend so much time incrementally adjusting pieces of plasticine one frame at a time to tell a story so horribly pointless. But I don't consider the claymation episode to be in any way canon so I'm not counting that in my analysis. My favorite episode so far is probably "Night Family," where Rick uses a device to get his body to do exercises and chores for him while he's sleeping The rest of the family starts using the device too, only of course things go wrong and the night versions of themselves end up trying to take over their lives. Good stuff.